Select Aviation Services, LLC
100 Calumet Gardens, Suite 101 Mailing Address:
Madison, MS 39110 132 Adderley Blvd.
601-941-5800 Madison, MS 39110-9487
Email Contact:

brewer@selectaviationservices.com
1983 Mitsubishi MU-300 Diamond I "Click To Enlarge"

Hopefully the Covid-19 pandemic will be in our rear view mirror real soon. Now is the time to start making plans for your next airplane ...We have just listed a very nice 2003 Cessna 182T. Extremely clean with good history and logs, this normally aspirated 182 has 2902 hours total time and a 246 hour Factory engine. Upgraded to a 530W, this one is equipped with the Nav II package including the KAP 140 autopilot with altitude pre-select. Always hangared it is available for viewing at Hawkins Field. Looking for a well-equipped Cessna 182? N9119G has come on the market and has been at Madison MS since 2012. At the paint and interior shop now, it should be ready for delivery by August 15th. It will be wearing a blue and silver late model paint scheme with light gray interior. With a GFC500 autopilot, electric trim, Garmin 345 transponder with ADS-B In/Out and 1125 lbs of useful load, this is a serious cross country machine. All logs since new and no major damage history you should call Brewer to take a look at this one...We also just listed a nice Cessna 180 that will be available for sale after July 15th...N180MS has lived at Madison since the mid 1990's and is now being made ready for sale...Always hangared this bird has the optional 260 horsepower IO-470-S fuel injected Continental for some really nice performance. Equipped with ADS-B and a JPI 6 probe CHT/EGT this is a serious cross country back woods type of airplane. Call Brewer after July 15th to schedule your showing...Looking for a nice pressurized piston twin? A 1979 Baron 58P has come on the market. Equipped with a glass panel including an Aspen and Garmin 750/530W this air conditioned twin has had impeccable maintenance. Fitted with RAM engines from 2012 and new paint and interior from 2013, this ADS-B equipped Baron is ready to go. With complete logs since new you need to see it. Just re-priced to $219,950 you need to call Brewer to schedule a private showing...Want a warbird that is affordable? A 1945 Stinson L-5G has just been listed for sale for the Southern Heritage Air Foundation in Tallulah LA. This is a low total time plane with the ambulance package. The ambulance package accomodates a litter in the cabin as was the need back in WWII. Making room for a new exhibit allows someone the opportunity to own a piece of history affordably. Maintained by well known warbird A & P Steve Martin, this affordable single is ready for a new home. See it at the CAF hangar at KMBO. Check out the pictures, specs, and logbooks by clicking on the link to the left.

Don't see what you're looking for in our inventory? Give us a call and we'll discuss how our "buyer's broker" or acquisition program can work for you....There are still some great opportunities out there you don't want to miss on the acquisition side but don't wait forever!..Our phones have been ringing with good interest in our current inventory...Nice well equipped airplanes are selling when priced according to market...Most of the market gurus are confident a seller's market is just around the corner...With the uptick in this Trump led economy, the prices on nice well-equipped aircraft (the ones everyone wants!) have started to move back up...Based on the way our phone is ringing I'm confident our overall economy is headed for some new highs!
Not flying as much as you used to? We have clients looking for nice aircraft that are not being utilized....There may be an opportunity for you to sell a portion of your plane and give someone else part of the fixed expenses while retaining use of your plane...Give Brewer a call today for a no obligation opinion on your ownership options.

Sales have been brisk! We are running out of inventory!....Let us buy or sell your aircraft for you...Thanks!





2003 Cessna 182T Ready To Go. "Click To Enlarge"
Call Brewer To Learn More About The Exciting Line of TBM Aircraft!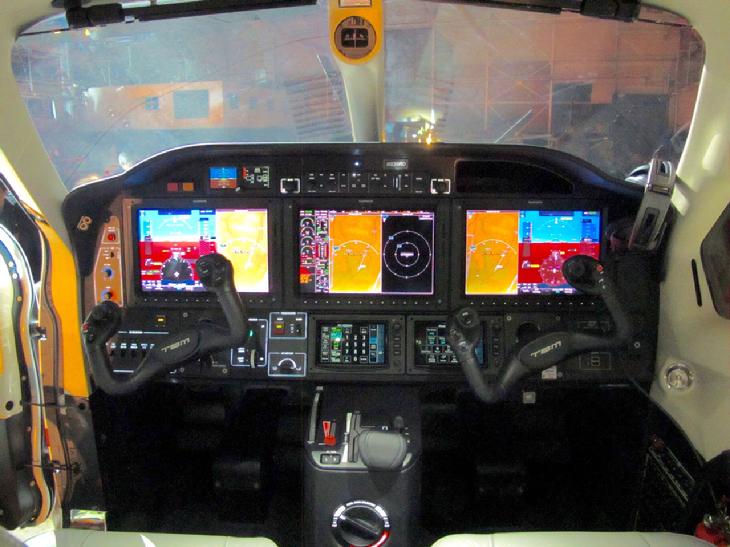 With The Garmin G3000 You Need To Call Brewer For An Appt.
Our reputation is best described by
our clients......and our banks.

Ask for a list of clients that utilize our services today!


| | |
| --- | --- |
| CHECK OUT OUR NEW INVENTORY FEATURE ON THE LEFT PANEL....CLICK ON THE AIRCRAFT TO VIEW PICTURES AND SPECS! | |

Headquartered in the Jackson, Mississippi area, Select Aviation Services, L.L.C. wants to be your one-stop source for all things general aviation.

Select Aviation Services specializes in serving all your general aviation needs. We offer aircraft sales and brokerage along with consulting and acquisition services. Aircraft management, appraisals, and professional pilot services are available for your convenience. We offer transition training and specialized advanced flight instruction in most singles and light twins. Our staff is ready to give you personal service in meeting all your needs with one phone call. Contact Brewer Pearson at 601-941-5800 today with your aviation questions and needs.
Want to stay in the "KNOW"? Email Brewer with your address and receive our free electronic newsletter each month. Designed to make you a better informed aviator, you can try it by emailing a request. You'll be glad you did!
| | |
| --- | --- |
| "Just the Nicest" | "Back In Time" |